Best time to climb Kilimanjaro
The Best Time to Climb Kilimanjaro is during the driest and warmest times of the year, which fall between December to mid-March and mid-June to the end of October. However, keep in mind that these periods are also the busiest for Kilimanjaro climbers.
In this guide, we'll provide a breakdown of Kilimanjaro's climbing season, alternative off-peak times to consider, and periods to avoid. We'll also discuss other key factors to keep in mind as you plan your Mount Kilimanjaro adventure.
The Best Month by month to climb Kilimanajaro
Climb Kilimanjaro in January and February
Climb Kilimanjaro in March, April & May
Climb Kilimanjaro in June
Climb Kilimanjaro in July to October
Climb Kilimanjaro in November
Climb Kilimanjaro in December
Climb Kilimanjaro in January and February
January and February are considered the best months for climbing Mount Kilimanjaro, as they offer the warmest and most favorable conditions for trekking. These months typically bring clear skies in the mornings and evenings, making for stunning views of the surrounding landscapes. However, as the day progresses, clouds may roll in, and there is a chance of experiencing some rain. Due to these optimal conditions, January and February are also the busiest months for climbing, so it's important to plan ahead and book early if you want to secure a spot on the mountain.
Climb Kilimanjaro in March, April & May
Climb Kilimanjaro in June
Climb Kilimanjaro in July to October
Climb Kilimanjaro in November
Climb Kilimanjaro in December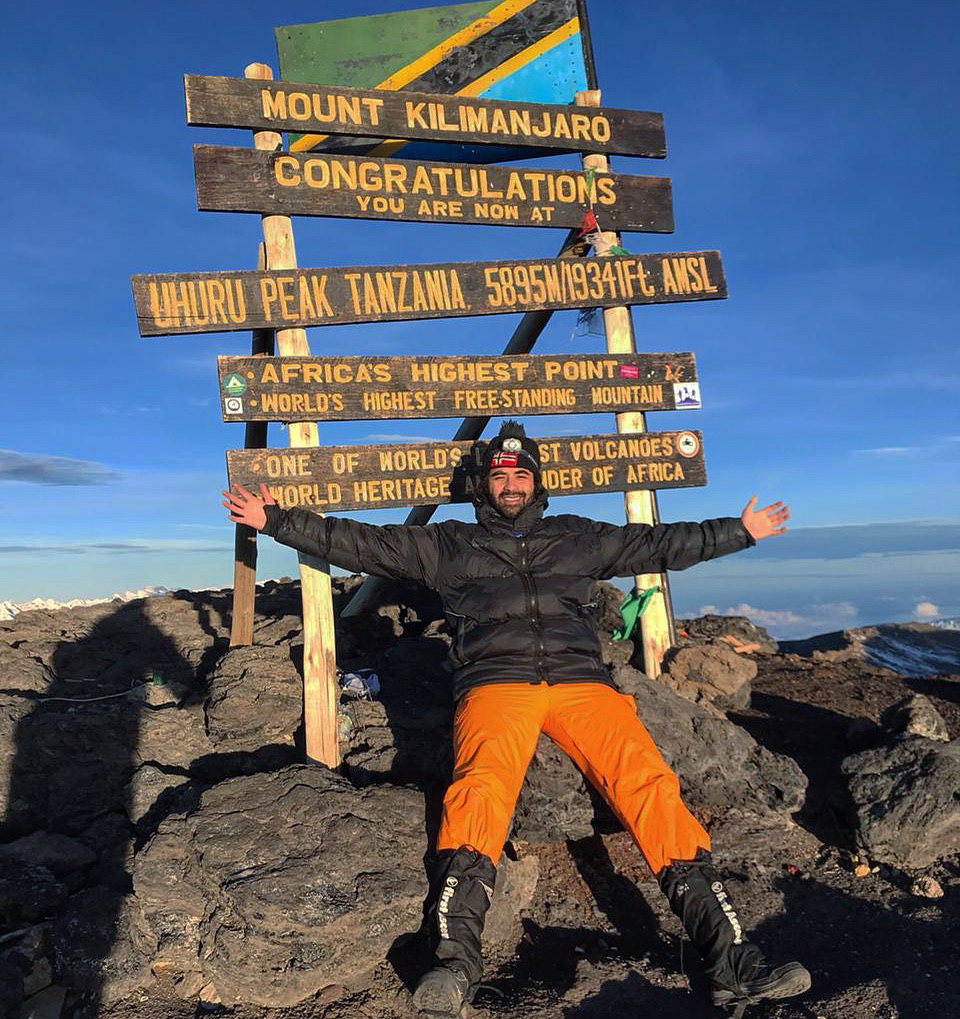 Best time to Climb Kilimanjaro During Full Moon
Ascending Mount Kilimanjaro during a full moon offers an unparalleled experience, as the summit and its breathtaking glaciers are illuminated by the bright moonlight, creating stunning views. In addition to the aesthetic benefits, trekking during this time also provides greater visibility throughout the climb, particularly during the final ascent to Uhuru Peak.
While it's not necessary to summit on the exact date of the full moon to enjoy the benefits of the moonlight, many climbers plan their trek to coincide with this monthly celestial event. To do so, a seven-day climb should begin five days before the full moon date, while an eight-day climb should start six days prior. These full moon summit dates are highly popular and tend to book up quickly, so it's advisable to book well in advance.
However, if you prefer a less crowded experience and the opportunity to enjoy a star-filled sky, it may be best to avoid the full moon period altogether. By departing on an "off" day, such as Tuesday or Wednesday, you can also avoid the peak weekend traffic on the mountain. Ultimately, whether or not you choose to summit during a full moon, the majestic beauty of Kilimanjaro is an experience that will stay with you forever.
Important Considerations for Climbing Kilimanjaro
It's important to keep in mind that the time of year and weather are not the only factors that will affect your Kilimanjaro climb. There are several other variables that you should consider when planning your ascent of Africa's highest peak. Here are some additional factors that you may want to explore before you decide on the best time to climb Kilimanjaro:
Choosing the Best Kilimanjaro Route
When considering climbing Mount Kilimanjaro, it's important to choose the best route for your skill level and preferences. The three most popular routes are the Machame, Lemosho, and Rongai routes, each with their own advantages and disadvantages.
The Machame Route is a popular choice as it offers a shorter trekking duration, but it's also more challenging than the other routes. This route features stunning scenery on the ascent to Uhuru Peak. If you're interested in this route, you can read our full Mount Kilimanjaro Machame Trek itinerary for more information.
The Lemosho Route is longer and more gradual, making it a great choice for those with limited trekking experience. This route is also less popular, but equally beautiful. We highly recommend it for those taking on the Kilimanjaro challenge. You can find out more about this route in our full Mount Kilimanjaro Lemosho Trek itinerary.
The remote Rongai Route approaches the summit from the north, on Kenya's side of Kilimanjaro. This route is less popular, but it offers options of faster or gradual ascents. Additionally, you may be treated to sightings of big game, such as antelope, elephant, and buffalo. If you're interested in this route, please contact us directly to inquire about it.
Kilimanjaro is situated near the equator and experiences two main seasons: dry and rainy. Climbing during the dry months, which are January through early-March and June through October, is recommended. These months offer clear skies, great views, and comfortable hiking conditions. 
The temperatures on the mountain vary based on the seasons and different climate zones. The summit zone is considered "Arctic," and temperatures drop well below freezing throughout the year. The coldest months are usually December to March and June, just after the rains, with a good chance of snow on the summit. This reduces the number of visitors, making it less crowded than July through August, which is the busiest time.
Kilimanjaro experiences two distinct wet seasons: long rains from the end of March through May, and short rains in November. April and November typically have the highest rainfall, but this can vary. Climbing during the rainy season can be challenging, as conditions can be wet, stormy, and muddy, particularly on the southern face of the mountain.
It's essential to consider the weather and temperature conditions when planning to climb Kilimanjaro to ensure a safe and comfortable climb.
Consider the Crowds: Number of climbers on Kilimanjaro
As Kilimanjaro continues to gain popularity, the number of climbers on the mountain increases, especially during the favorable weather of January to early March and June to October. The Marangu and Machame routes are the busiest, while the Northern Circuits, Rongai, or Lemosho offer a less crowded experience with stunning views.
Toilets at campsites can get overcrowded during busy times, but our climbers can use private toilet tents, used exclusively by our group. Despite the crowds, climbers often form lifelong friendships with other climbers they meet on the mountain.
If you prefer to avoid crowds, the shoulder seasons just before and after the rains are the quietest times of year, but you should be prepared for the possibility of rain. Climbing during the height of the rainy season (April/May and November) is not recommended, but you could opt for the routes on the northern side of the mountain, which receive less rainfall and are more sheltered.
Kilimanjaro Safety & Trail Conditions
Safety is our top priority when it comes to climbing Kilimanjaro. As a hiker, you may be accustomed to challenging trails and slippery conditions, but for inexperienced climbers, we recommend avoiding the rainy season to minimize discomfort and ensure a safe ascent.
The lower slopes, especially through the forested areas, can become muddy and slippery, while the higher altitudes present rocky and sometimes treacherous terrain. Our experienced guides are familiar with all weather conditions on Kilimanjaro and remain flexible to adjust the itinerary when necessary for your safety and comfort.
Ascending Kilimanjaro means dealing with altitude effects, and getting wet increases the risk of hypothermia. That's why we emphasize the importance of keeping your gear dry and avoiding getting soaked, especially during rainy periods. We recommend using high-quality, waterproof gear, particularly on less challenging itineraries. Be sure to store your gear in waterproof bags, avoiding plastic bags, which are banned by the Tanzanian government.
Note: the Tanzanian government has banned the use of all plastic bags, so please don't use garbage bags or ziploc bags to store any of your gear.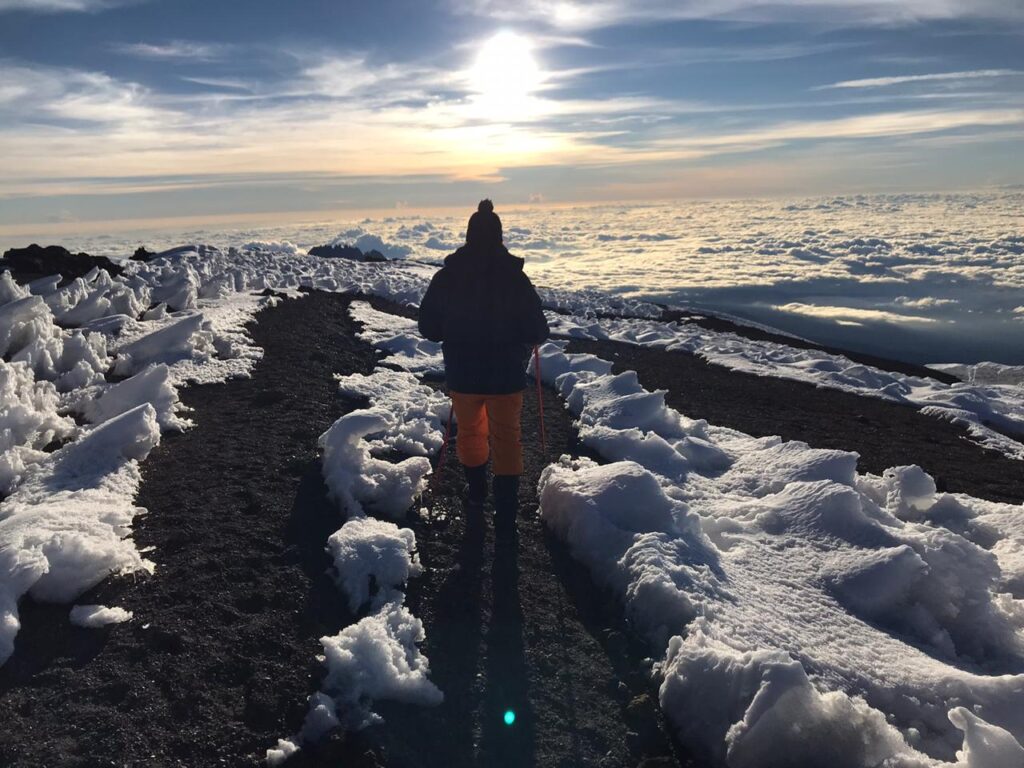 If you'd like to climb Mount Kilimanjaro, call our africa bucket list  Specialists for a chat about your dream trip or fill out our no-obligation enquiry form.