Start living Your Africa bucket list
We guide you to the wonders of Tanzania
Tanzania is a top safari destination. Start living Your Africa bucket list with us. We offer customised and unique Safari expeditions in Tanzania. 
If you're thinking about climbing Mount Kilimanjaro  you've come to the right place! Join the hundreds of climbers who have stood on the Mount Kilimanjaro summit. 
Our Kilimanjaro Climb Packages
There is so much to do and see in Tanzania that you may want to consider adding a few more days to your trip. 
Travel tour with Africa Bucket List
Where Passion meet Wild energy
We are a dedicated tour company that will make sure that your bucket list in Tanzania will be complete before you going back home.
We are located in Moshi town, just few kilometres from Mt. Kilimanjaro
All of our staff, drivers and guides are professional, certified; and rich of many years of experiences taking travellers and the nature lovers to national parks.
Guide was high skilled and the management did a great customer service
We saw big 5 and beautiful landscapes
High recommended
mariopL9822MZ


April 9, 2022
Thanks to Elieth for showing us the vibes of Tanzania. We went to Tarangire national park and saw some animals. Also we had opportunity to visit Arusha and Moshi for... read more exploring local lifestyle. It was a great and unique experience. Highly recommend! 🙂
Zorindmy


April 26, 2021
Afric Bucketlist – Why us
Travel Bucket List Tanzania
You might want to check our latest posts on Instagram , our other social media and read TripAdvisor reviews of our company to learn more about Africa bucket list. 
Tanzania is home to Africa's tallest mountain, Mt. Kilimanjaro, with an altitude of 19,341 feet above sea level.
30% of Tanzania is national park 
There are more than 120 ethnic groups in Tanzania.
Tanzania host one the biggest Migration on earth. Over 2 Million Animals Travel Across the Plains
Ngorongoro crater is known to spot the big five
Baobab trees can live for more than 1,000 years

Freddie Mercury was born in Stone Town, Zanzibar, Tanzania!
The ultimate Africa bucket list in Tanzania
The 6 bucket list destinations in Tanzania
Taking your next vacation to Tanzania? Make sure you don't miss out on these seven bucket list destination to do in Tanzania! Whether you're interested in a climbing the highest mountain in Africa or catching the best of the African safari, Tanzania has something for everyone. We will guide you to the best bucket list to do in Tanzania. We will help you make the most of your trip and experience all the natural wonders that Tanzania has to offer !
1. Climbing Mount Kilimanjaro
At 5,895 Meters (19,341 Feet) Mount Kilimanjaro Is The Highest Mountain In Africa And The Tallest Freestanding Mountain on earth. The mountain is a dormant volcano with three volcanic cones: Kibo, Mawenzi, and Shira.
2. The Serengenti national park
The Serengeti National Park is one of Tanzania's most popular wildlife destinations. If you're going to Tanzania, then it would be a big miss not to see one of Africa's most celebrated wildlife habitats.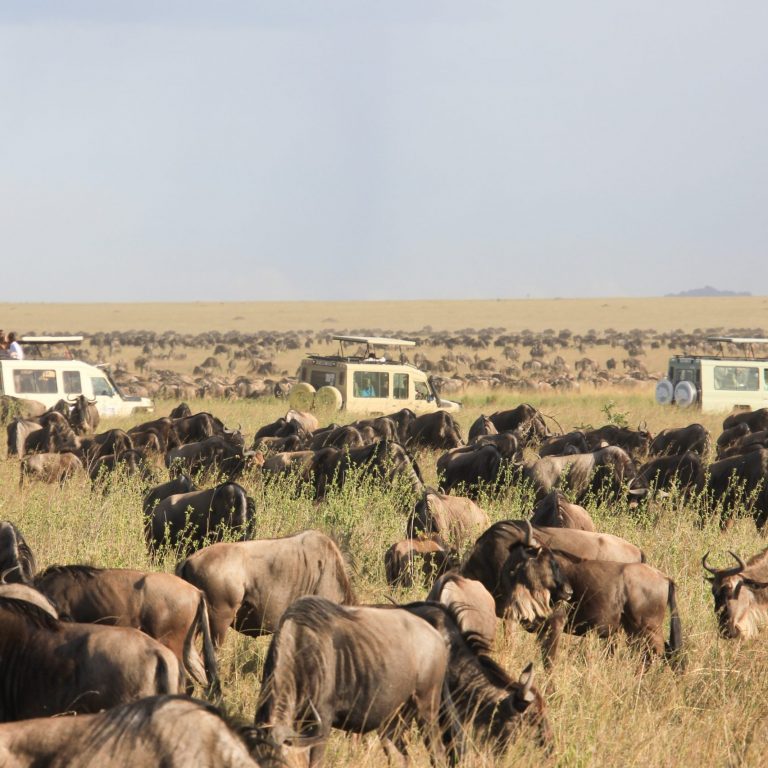 When traveling to Tanzania, what's the best time of year to visit? The answer really depends on your…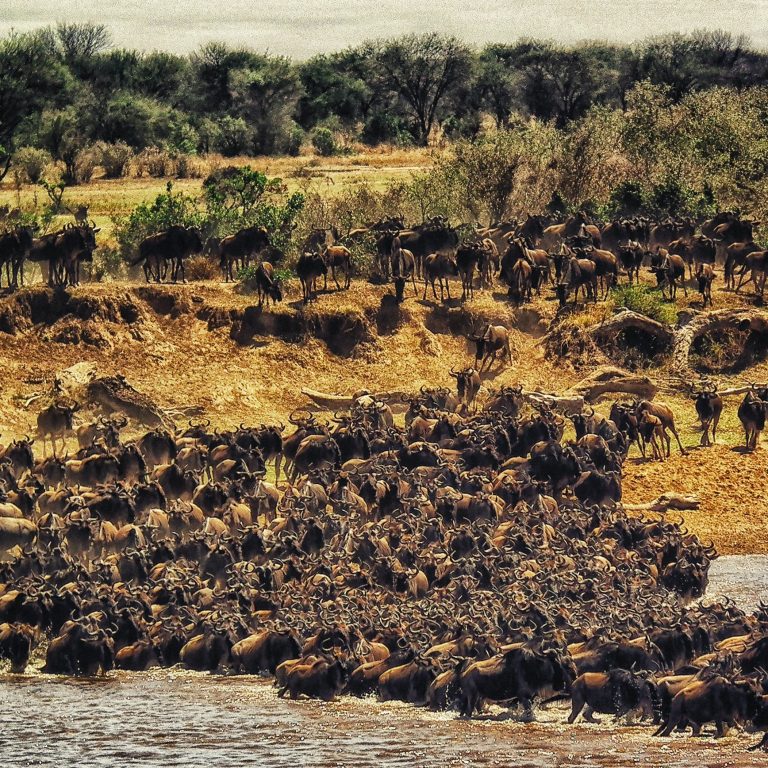 For wildlife enthusiasts, the great migration in Tanzania is one of the best times to go on safari…
Drop us a message and our team will take care of your Africa bucket list !