You've probably heard of Tanzania before; after all, the East African country is one of the most popular places to visit in Africa, and with good reason! It's the type of place where you can enjoy wildlife safaris, swim in hot springs, and even hike Mount Kilimanjaro — all while never even having to leave the same country! It's also known for its famous national parks, including Tarangire National Park and Ngorongoro Crater. In fact, here are the 10 most popular things in Tanzania!
1. The Great Migration
Africa is home of an incredible wildlife experiences, but few can rival the stunning spectacle of the Great Migration. This spectacular event sees over a million wildebeest traverse the vast plains of the Serengeti, driven by the need to find fresh grazing land and navigate the many dangers that lie in their path.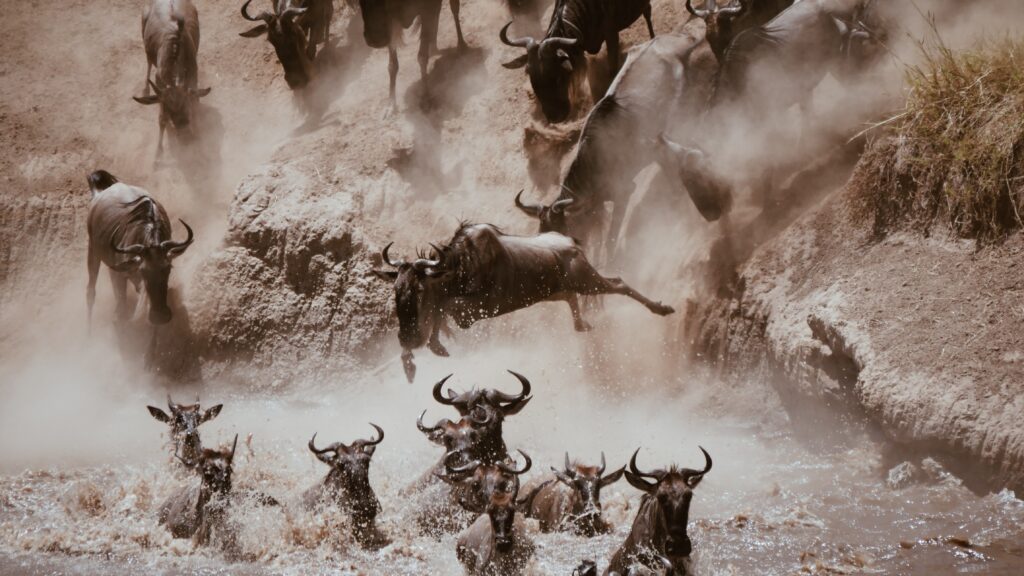 2. Zanzibar the Spice Island

From spice plantations to Arab-style architecture, Zanzibar has a lot to offer visitors. Whether you're looking for a romantic beach vacation or want to see some famous historical sites, you can find it here. Some popular things to do are: visit spice plantations, go swimming in Stone Town (Zanzibar's old city), and enjoy a meal at one of many quaint restaurants throughout the islands. There are plenty more options, so take some time to explore and check out what Tanzania is known for!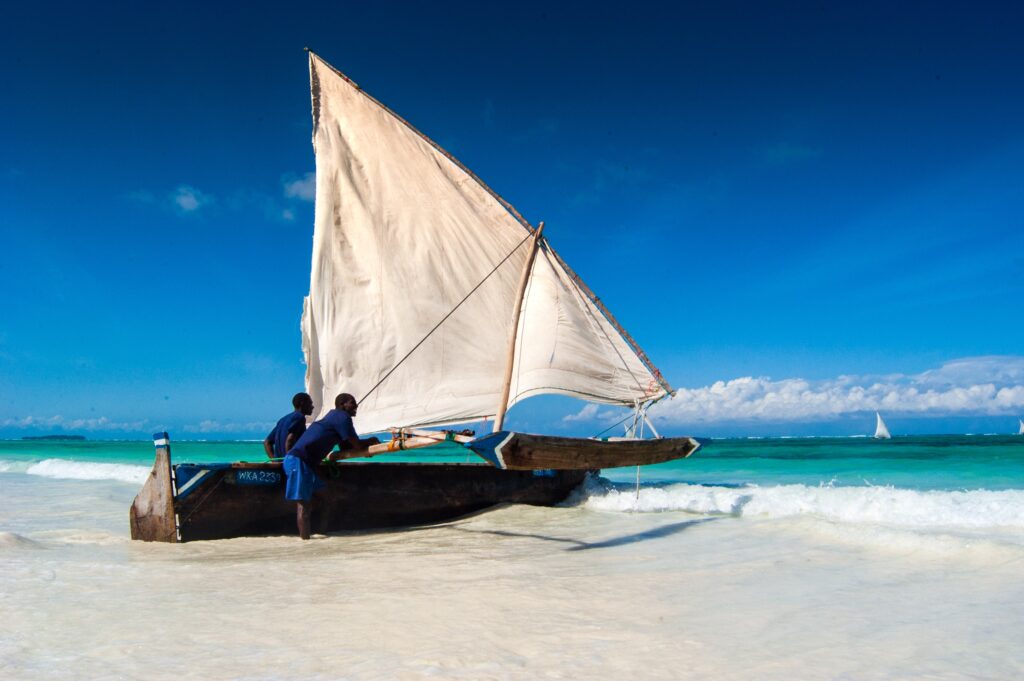 3. Mount Kilimanjaro
Located in the northeastern part of Tanzania, Kilimanjaro is Africa's highest mountain and can be seen from as far away as Kenya. This majestic peak is more than just a geographical landmark, however – it is also a powerful symbol of life and vitality for the local Chagga people, who have long relied on its rich volcanic soils for agriculture and its pure spring waters for sustenance. Despite the fact that 75,000 people climb Kilimanjaro each year, the mountain remains a truly awe-inspiring sight to behold. While it may not be the most untouched or arduous mountain, it is still an incredible challenge for anyone with even a passing interest in mountaineering. Whether you're a seasoned climber or just looking to push yourself to new heights, Kilimanjaro is an unforgettable experience that is not to be missed.
4. Most popular things in Tanzania, visit Serengeti National Park
The vast and treeless Serengeti National Park is home to millions of animals who roam in search of new grasslands. While many of the well-known African animals can be seen here, the park is most famous for the yearly wildebeest migration.
Starting in May or early June, over 1.5 million wildebeest, as well as tens of thousands of zebra and gazelle, embark on their annual migration, making it one of nature's most impressive spectacles. The Serengeti is also a birdwatcher's paradise, with nearly 500 different species calling it home.
Tens of thousands of tourists flock to Tanzania's second-largest national park every year to witness the migration and observe the park's incredible biodiversity. The best months to see wildlife are from June to September.
Beyond the Serengeti, Tanzania offers a wealth of attractions for visitors. Climbing Mount Kilimanjaro, the highest peak in Africa, is a bucket-list adventure. The beautiful island of Zanzibar, with its white sand beaches and historic Stone Town, is a popular destination for relaxation and exploration. The Ngorongoro Crater, a UNESCO World Heritage site, is another must-see, boasting an incredible concentration of wildlife.
Other highlights include Lake Victoria, the largest lake in Africa, and the Selous Game Reserve, a vast protected area that is home to elephants, lions, and crocodiles. Whether you're a wildlife enthusiast, adventurer, or beach lover, Tanzania has something to offer everyone.
5. Ngorongoro Crater

A jewel in Tanzania's crown is the Ngorongoro crater , the world's largest intact volcanic caldera and haven to a wondrous array of animal life which makes the crater a "must do" on any visit to Tanzania. The backdrop of the crater walls makes for some stunning photographic opportunities as you see the animals wander through the grasslands on the crater floor towards the lake.
6. Stone Town, Zanzibar Island

You've probably heard of Stone Town, which is a UNESCO World Heritage Site. The town is one of Tanzania's most popular tourist destinations, largely because it has so much history: it was once a trading post and home to many wealthy Arabs. Today, visitors can explore centuries-old buildings, go on tours around town or shop for spices, colorful clothes and fabrics. Aside from Stone Town, there are plenty more things to do in Tanzania—including getting an up-close look at great wildlife. Many people visit Tanzania for safaris to see elephants and rhinos as well as lions, hippos and leopards.
7. The Maasai People
The Maasai people of East Africa make their homes on the semi-arid and arid lands along the Great Rift Valley in southern Kenya and northern Tanzania. These proud and vibrant people are renowned for their distinctive red cloth garments, known as Shukas, as well as their lively customs and traditions.
Despite the challenges of their environment, the Maasai people are always ready to welcome visitors to their communities, offering a glimpse into their rich and fascinating way of life. Whether you're interested in learning about their traditional ceremonies and rituals or simply want to immerse yourself in the rhythms of Maasai culture, a visit to this part of East Africa is an unforgettable experience that is not to be missed.
8. Geita Gold Mine

Tanzania's Geita gold mine is one of Africa's largest, and it's no wonder why so many people are attracted to it. Gold prices are high—making Tanzania a perfect location for investment. In 2016, a 100-ton (90 metric ton) gold nugget was discovered at Geita, which set all-time records for both gold weight and purity. In just one year, gold prices went from $1,040 per ounce to more than $1,300; putting mines like Geita's at an all-time high. The country has already made huge investments into its mining industry; and seems poised to continue producing more resources as demand rises worldwide.
9. Lake Manyara National Park is famous for its tree-climbing lions
Lake Manyara National Park is one of the smaller parks in Tanzania. However, this does not mean it's less important.
Apart from the amazing scenery, the park is well-known for its tree-climbing lions. You may also get a chance to see elephant families move through the forest.
10. Lake Tanganyika

The ninth largest lake in the world and second deepest is an incredible feat of nature that offers Tanzania a wealth of natural resources; including fish, forests, and minerals. Tanzania is one of only two countries on Earth that share borders with just one other country. In fact, nearly three-quarters of Tanzania's eastern border runs along Lake Tanganyika; so it's no surprise that fishing plays such a large role in local economies. For example, there are more than 1,000 freshwater fish species living in Lake Tanganyika!