Private safari in Tanzania, Africa
Private safari in Tanzania with Africa bucket list
A private safari in Tanzania is an unforgettable adventure, offering breathtaking natural landscapes and the chance to witness magnificent animals in their natural habitat. Africa bucket list specializes in organizing private safaris tailored to your needs, providing a once-in-a-lifetime experience. With your own personal guide and jeep, you'll be able to fully immerse yourself in the wonder of Tanzania. Our selection of safaris in Tanzania and Zanzibar are carefully crafted to ensure a truly unforgettable journey. Come and discover the magic of Tanzania with us!
The Northern Tanzania Safari
ITINERARY PRIVATE TANZANIA SAFARI
A safari in Tanzania is a once-in-a-lifetime experience that offers some of the most breathtaking wildlife safaris in the world. Imagine witnessing the Great Migration in Serengeti, entering the kingdom of elephants in Tarangire, and experiencing the Eden of Africa in the famous Ngorongoro. With the help of our excellent guides, you can track lions, leopards, and so much more.
WHAT'S INCLUDED
WHAT'S NOT INCLUDED
WHAT'S INCLUDED
Transfers upon arrival and departure
Transportation provided on-trip
Accommodation as indicated in the itinerary
Meals as indicated in the itinerary
Daily activities and excursions as indicated in the itinerary
Private safari guide 
WHAT'S NOT INCLUDED
Plan your special moments with Africa bucket list
If you're looking for a romantic getaway after getting married or celebrating an anniversary, consider planning your private safari honeymoon in Tanzania. This East African country is renowned for its beauty and offers unique experiences around every corner, even away from the tourist trail.
The ultimate private Tanzania safari experience
Africa Bucket List's Private safari in Tanzania offers a highly personalized experience with amazing value. Regardless of your interests, schedule, or budget, we will work with you to create the itinerary that suits you best
If you have your eye on a perfect trip that you'd like to experience with just your group, or if you prefer to plan your day-to-day schedule, we've been specializing in Tanzanian safaris for almost 10 years, making us experts in wildlife and wilderness. We can't wait to show you our home, from the kopjes of the Serengeti to the outer rim of Ngorongoro Crater.
Planning your safari adventure couldn't be easier – just give us a call and we will create a tailor-made experience for you. We will offer our first-hand recommendations and cater to any special needs or preferences you may have along the way.
Accommodation during your safari
Embark on an unforgettable adventure with our Africa bucket list safari, where you'll be treated to luxurious full-board accommodations in stunning lodges. Our dedicated local staff regularly inspect each lodge to guarantee the highest standards of quality and comfort during your stay.
With our private safari in Tanzania itineraries you will immerse yourself in the heart of Tanzania's best national parks, where our lodges are strategically located to offer breathtaking views and unforgettable wildlife encounters. From the comfort of your private veranda, you can witness the awe-inspiring sights and sounds of lions roaring and elephants trumpeting in the African wilderness.
Relax in luxury after a long day of exploring, surrounded by the natural beauty and wonders of Tanzania. Our lodges are the perfect sanctuary for those seeking an authentic African experience, complete with unparalleled comfort and exceptional service. Let us show you the best of Tanzania on our Africa bucket list package where every moment is tailored to exceed your expectations.
A safari is a journey that takes you through the untamed wilderness of African countries, allowing you to witness the beauty of nature and wildlife in their natural habitats. The word "safari" comes from the Swahili language, which means "long journey". During a safari, you can enjoy game drives, where you explore nature reserves and national parks, searching for exotic animals and birds.
Why choose Africa bucket list
One of the key benefits of a Tanzania private safari with Africa bucket list is the ability to customize your itinerary to your interests and preferences. You can work with us to design a safari that includes the destinations and activities you're most interested in, whether that's spotting the Big Five in the Serengeti, exploring the Ngorongoro Crater, or visiting local Maasai communities. Private safaris in Tanzania often include exclusive experiences that aren't available on group tours. For example, you may be able to go on a night drive in search of nocturnal animals or take a walking safari with an expert guide.
With our private safaris packages, you can explore Tanzania at your own pace, choosing where to go, when to go, and how long to stay. A private safari offers enormous flexibility to have your private vehicle and guide. You can spend your time watching lions at a waterhole, relaxing at the lodge in the afternoon, or even spend the entire day in the bush. It's entirely up to you!
Personal advice from experts
At Africa bucket list, we pride ourselves on our professional travel consultants who are experts in Tanzania Safaris, Kilimanjaro climbing, and Zanzibar holidays. We provide personal advice to our clients on everything from accommodation to the best places to visit in Tanzania. We take care of all the details, from the planning of your luxury Tanzania safari to the last day of your journey, ensuring that you have a seamless and unforgettable experience.
Meet our private safari guides
A private safari in Tanzania with Africa bucket list includes the services of an expert guide who will accompany you throughout your trip. Your guide will have an in-depth knowledge of the wildlife, landscapes, and culture of Tanzania and will be able to provide you with insights and information that you wouldn't get from a guidebook. Our private Tanzania safari guides are chosen based on their experiences, professionalism and expertise. They are all born and raised in Tanzania and can show you Tanzania through the eyes of its people who know every corner of this land.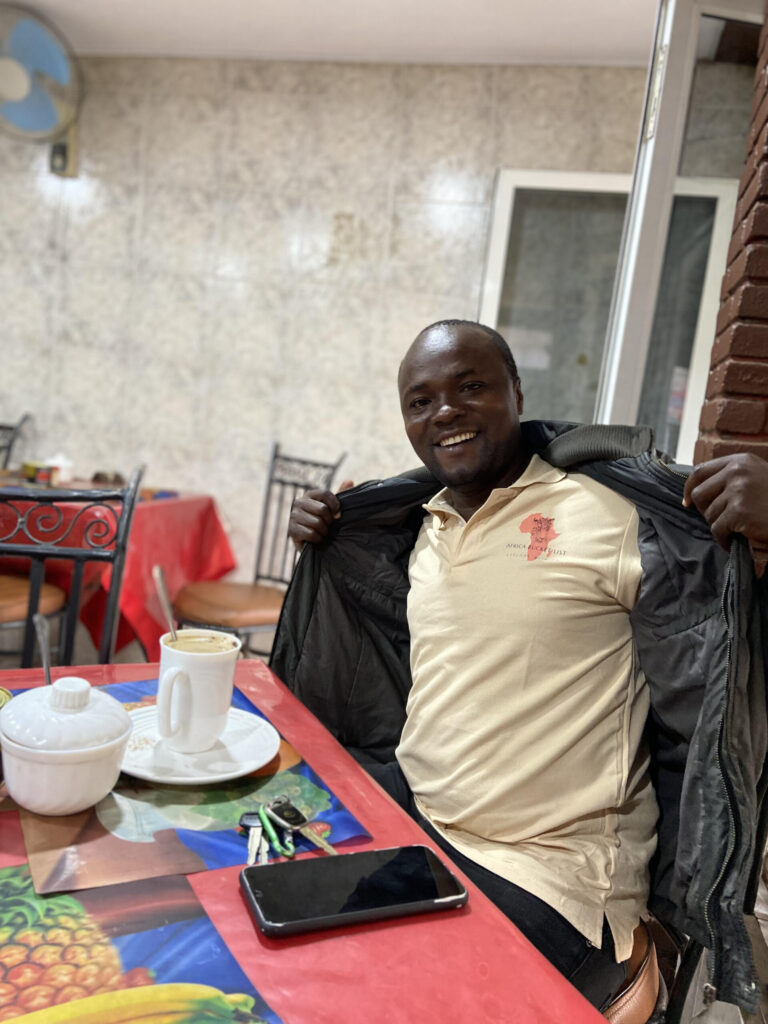 Innocent
Innocent has been guiding above 150 guests in northern Tanzania parks.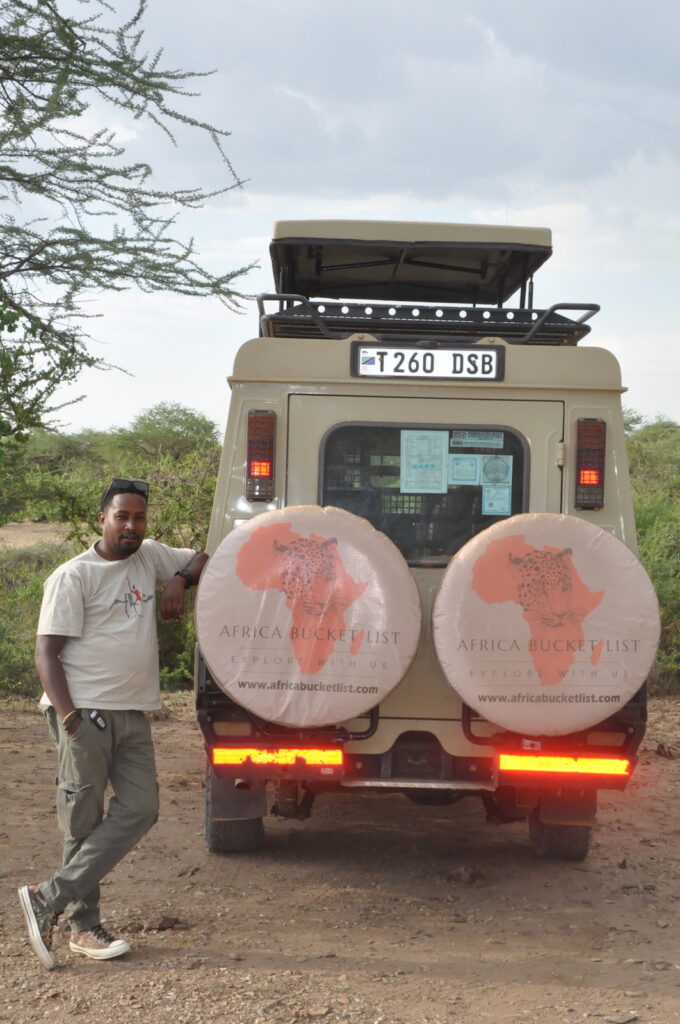 Giliadi
Giliadi definitely knows inch of the 12,000 square miles of Serengeti national park.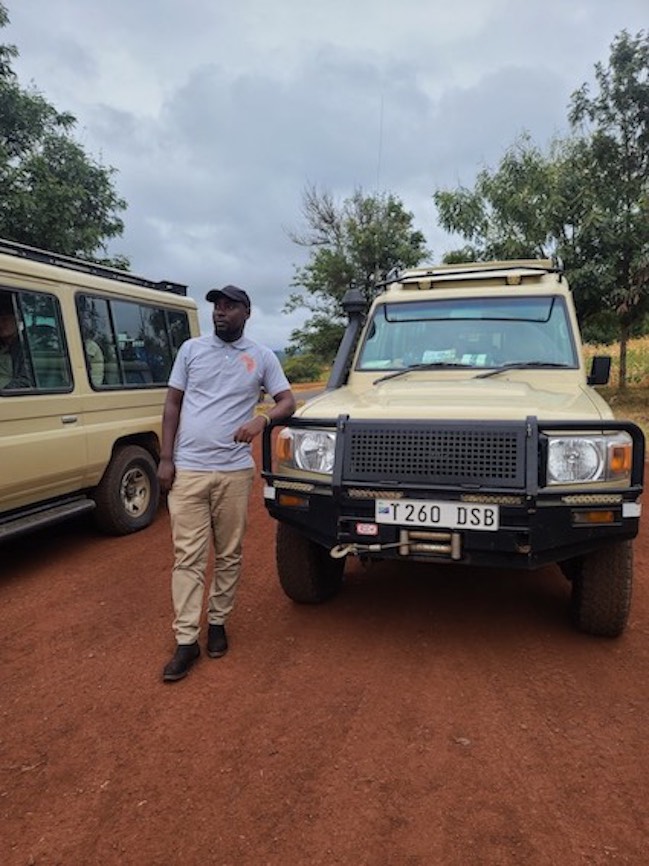 Mike
Mike has been taking guests for the past 5 years in Tarangire and to the crater of Ngorongoro. He definitely knows Ngorongoro more than anyone else.
Our private 4WD safari vehicles
Our private 4WD safari vehicle is a great way to explore Tanzania's incredible wildlife and natural beauty in comfort and style. We select our private 4WD safari vehicle for your private safari in Tanzania, considering factors such as the size of your group, the length of your trip, and the type of wildlife you hope to see. We have smaller 4WDs for couples or small groups to larger vehicles that can accommodate families or larger groups.
These vehicles are specially designed to handle rough terrain and provide a comfortable ride for passengers while on game drives. They typically have large windows and an open roof, which allows for excellent visibility and photography opportunities.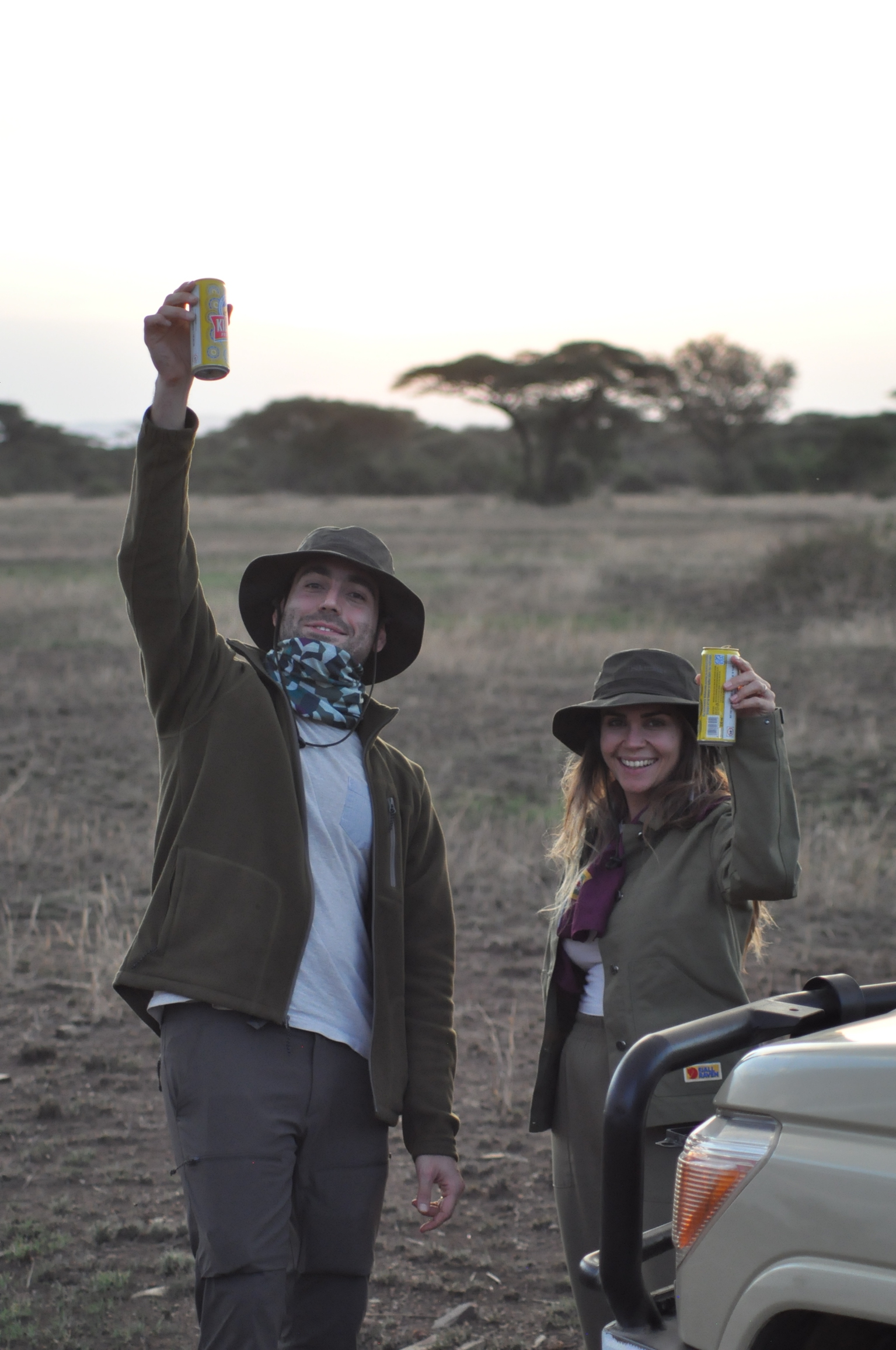 Our guests enjoying a drink during their private Tanzania safari at Serengeti national Park. 
The Toyota Landcruiser extended; 6 to 7 seater know how to navigate the toughest African roads. Contain : first Aid kit – pop up roof top – a fridge – larger windows.
The best Tanzania Safari itineraries
At Africa Bucket List, we offer a range of private Safaris itineraries designed to inspire and cater to all your needs. We also offer custom safari itineraries, allowing you to create a personalized safari experience that is unique to you. You can even extend your safari with a beach holiday on Zanzibar Island, Pemba Island, or Mafia Island, providing the perfect way to relax after your adventure in Tanzania.
Tanzania Safari Highlights
See the big 5
Get the chance to see most of the impressive animals that the nature can offer.
Best national parks
From the wild natural landscapes to the magnificent animals that roam the land of Tanzania.
Endless photographic opportunities
With abundant wildlife and magnificent natural landscapes make sure you bring your camera