Guide to the Magic Safari in Tanzania
Experience the Thrill of a Safari in Tanzania
Tanzania is one of the most popular safari destinations in the world, and for good reason. The country is home to some of the most incredible wildlife on the planet, including lions, elephants, giraffes, and zebras. Tanzania also has some of the most stunning scenery in Africa, from the vast Serengeti plains to the snow-capped peaks of Mount Kilimanjaro.
This guide will provide you with everything you need to know to plan your perfect Tanzania safari. We'll cover everything from where to go and what to see to how to book your trip and what to pack.
Explore our selection of an unforgettable Tanzania safaris & tours for 2023-2024
Best 6 safari parks to Visit in Tanzania
Where to go on safari in Tanzania
We are blessed having the biggest reserve of animals on the planet. By far the most popular safari region is the north of Tanzania, easily accessible from Kilimanjaro International Airport or the domestic Arusha Airport. This region is home to the famed Serengeti, along with Tarangire National Park, Ngorongoro Crater and Lake Manyara, which together constitute the popular "Northern Circuit," Tanzania's safari best-seller.
Far less visited than the north, the parks of southern Tanzania suit those who've already been to the Serengeti, or popular Big Five destinations elsewhere, and are seeking a wilder experience. There are two major destinations here: the Selous and Ruaha. 
Western Tanzania is the least visited of the three main safari regions. Because it's not easily accessible, it's costly to travel here. It's roughly a four-hour light aircraft flight from the main hubs of Arusha or Dar es Salaam. There are two scheduled flights a week, but these are also quite expensive; driving will take a couple of days. But if money isn't an issue, you'll be rewarded with a remote safari experience largely to yourself. Many travellers will come out west to track the chimps of Mahale.
1. Serengeti National Park in Tanzania
Best for: Migration safaris & river crossings
The Serengeti National Park is one of the most famous parks in Tanzania and is best known for its wildebeest migration and river crossings. The park is home to a healthy population of big cats such as lions, leopards, and cheetahs. The park is divided into four main regions: the Western Corridor, the Seronera Valley, Lobo/Kogatende in the north, and the Southern Plains. The Seronera Valley is located at the heart of the Serengeti and is a good area for year-round big cats and grazing herbivores. The northern regions of Kogatende and Lamai, on the banks of the Mara River, are further off the beaten path and are good for catching the famed river crossings during summer months with far fewer tourists than across the border in Kenya's Masai Mara. During peak season, which is in July and August when the famous wildebeest river crossings coincide with northern hemisphere summer holidays, the park can be very busy. However, there are several private reserves in the Serengeti, such as the Grumeti Reserve, that offer the same wildlife experience but without the crowds, although they can be quite expensive.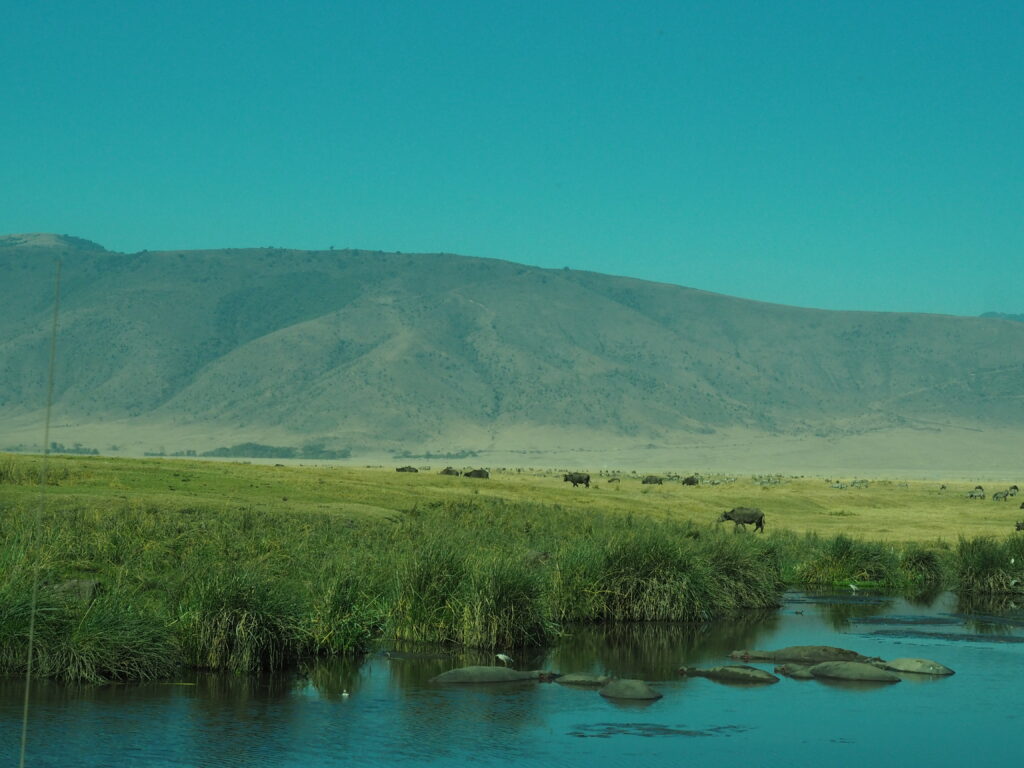 Best for: Incredible crater views
The Ngorongoro Crater is another popular destination in Tanzania's Northern Circuit. It is a UNESCO World Heritage Site and is believed to be the largest inactive volcanic caldera in the world that is not filled with water. The crater is home to around 25,000 large animals, such as elephants, giraffes, lions, and black rhinos.

Wildlife can be seen throughout the year, but the area can get crowded during peak months. Although there are no camps inside the crater, there are some perched on the rim, offering stunning views. Alternatively, visitors can stay further out in the wider Ngorongoro Conservation Area and take a day-trip into the crater. Look for accommodation close to the access road to make the most of your time in the area.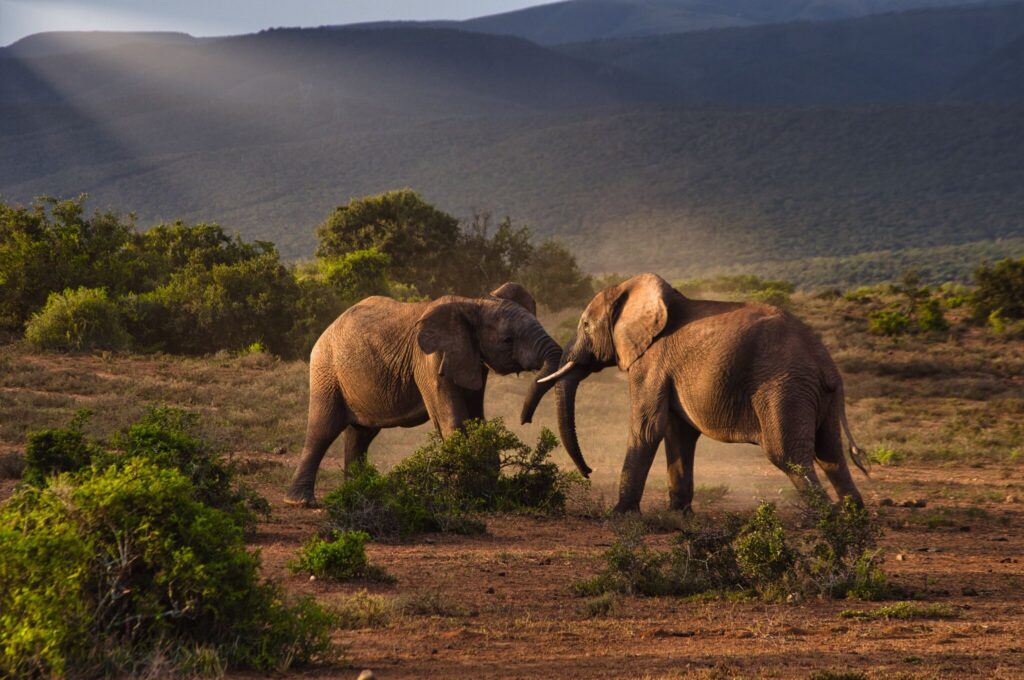 3. Tarangire National Park
Best for: Iconic baobab trees & elephants empire
Tarangire National Park is known for its iconic baobab trees, large herds of elephants, and fewer crowds compared to other parks in the Northern Circuit. It's also home to lions, wild dogs, and a high concentration of mammals during the dry season. The best months for game viewing are from July to October, but the park is still worth a visit outside of these months for its quieter atmosphere. Private reserves around the park offer more exclusivity but come at a higher cost.
Best for: Birdwatching and tree climbing lions
Lake Manyara National Park is well known for its birdlife, especially waterbirds, and also for its tree-climbing lions. The park's location on the Great Rift Escarpment also provides stunning views over the surrounding landscape. In addition to game drives, visitors can also go on walking safaris and experience the park's lush forest up close. The treetop walkway offers a unique perspective on the forest canopy and its inhabitants.
Best for: High-end safaris
The Selous Game Reserve is a vast wilderness area and is considered one of the last true wilderness areas in Africa. It is a great destination for those seeking a more exclusive, high-end safari experience in Tanzania. The reserve is home to a diverse range of wildlife, including lions, leopards, elephants, black rhinos, hippos, and buffalos, as well as over 400 bird species.
The Selous is also one of the most important strongholds for the endangered African wild dog. Unfortunately, poaching has led to a decline in species such as elephants in the area, and the reserve's hunting concessions remain controversial. However, there are several photo safari camps in the area that offer a sustainable and responsible way to experience the reserve's wildlife. The Selous Game Reserve is located in southern Tanzania and can be reached by air or road.
Best for: Walking safaris
Ruaha National Park is located in Southern Tanzania and covers an area of about 7,809 square miles, making it Tanzania's largest national park. It's famous for its stunning landscape, which includes baobab trees, rocky hills, and winding rivers.
Ruaha is also known for its diverse wildlife, including large elephant and buffalo herds, as well as lions, leopards, and wild dogs. In addition, the park is home to over 570 species of birds, making it a paradise for birdwatchers.
Although the park is less visited than the northern parks, it offers a range of accommodation options, from luxury lodges to basic fly-camping operations for walking safaris.
Which Wildlife to Expect in Tanzania 
Lake Manyara
Ngorongoro
Serengeti
Tarangire
Selous:
Lake Manyara
Buffalo, Elephant, Hippo, Lion, Wild Dog
Ngorongoro
Serengeti
Tarangire
Selous:
Tanzania Safari Travel Video
How it Works to book your safari in Tanzania
Read our recommended safaris. Select your travel partners and your departure dates.
Select the national parks and the numbers of days 
Contact us directly or fill out an enquiry form and our team will help you design your perfect safari
Once you paid 30% off the booking, we send you a confirmation booking and we will wait for you in sunny Tanzania !
Drop us a message and our team will take care of your Africa bucket list in Tanzania !