10 best things to do in Moshi Tanzania
Looking for the 10 best things to do in Moshi Tanzania, we've got your covered ! When you land at Kilimanjaro airport you will have the choice to either stay in Moshi the ideal base for those looking to climb Mt Kilimanjaro. Or either going to Arusha which is the gateway to Tanzania's Northern safari circuit. At first you might think that Moshi doesn't have anything interesting to do, there are numerous activities and attractions to discover for those willing to explore. Whether you have only a few hours to spare or plan to stay for a few days, keep reading to discover some of the best things to do in Moshi Tanzania.
1. Climb Mount Kilimanjaro
Most of the travelers who choose to stay in Moshi have a singular goal in mind: to climb the highest mountain in Africa and the world's highest freestanding mountain. Climbing this iconic landmark, Mount Kilimanjaro, typically takes anywhere from five to eight days. It's important to remember that reaching the summit should not be treated as a race. Allowing for additional days on the climb helps with gradual acclimatization to the altitude and ultimately leads to a more enjoyable and fulfilling journey.
2. Take a Kilimanjaro Day Hike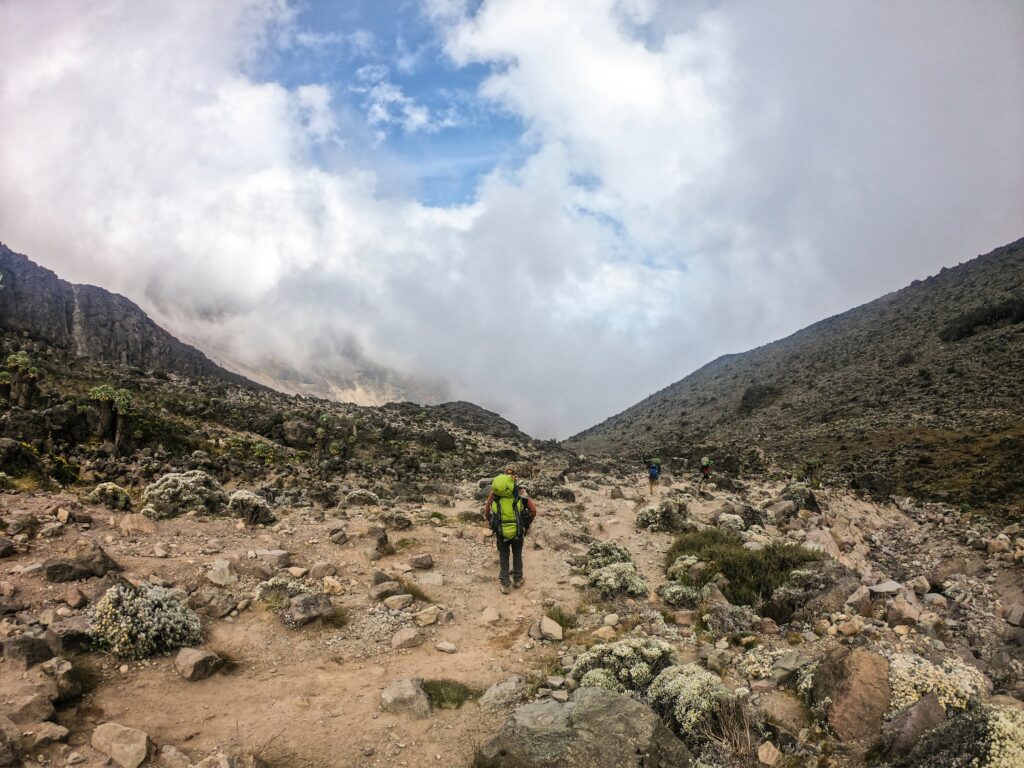 For those who don't have the time or desire to climb Kili, a day hike can provide a great taster. The most popular day hike is to Marangu Hut, which is the first stop on the Marangu Route, also known as the "Coca Cola" route. You can complete the hike and be back down in time for dinner and relaxing at your hotel.
To book your day trip in mount Kilimanjaro, you can click here.
3. Explore the Kikuletwa Hot Springs or the Chemka hot springs
Amongst the 10 best things to do in Moshi Tanzania a trip to Kikuletwa Hot Springs is a must if you want to have real fun ! You only need to drive about an hour from town to get to this idyllic oasis, tucked away in the middle of dusty scrublands. The sparkling geothermal pool is surrounded by big fig trees that are regularly visited by blue monkeys and a variety of colorful birds. 
Although the water is not very hot, it is still refreshing and provides a great place to relax after a challenging hike up Mount Kilimanjaro. It is generally busy throughout the year, especially on weekends when volunteers and locals come to enjoy their leisure time.
Find out more here to book a day trip in Chemka hot springs. 
4. Discover Materuni Waterfall and have a coffee Tour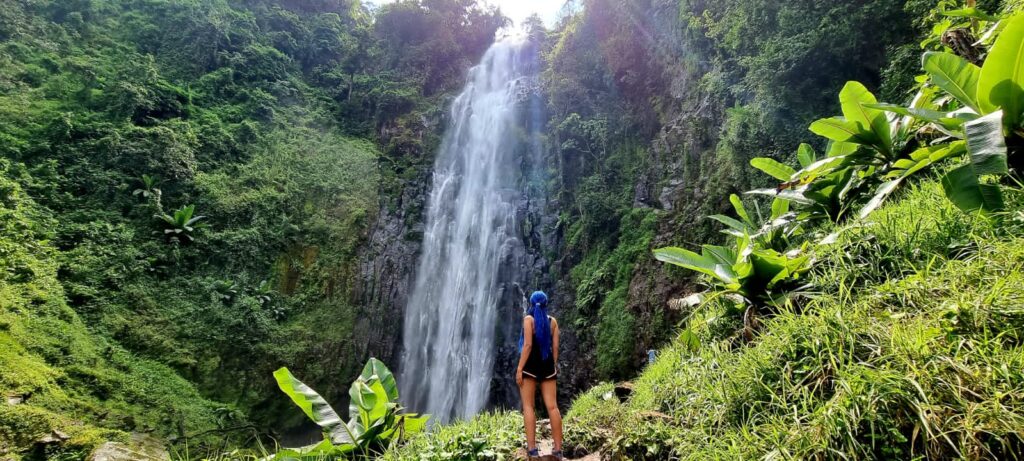 Materuni waterfalls Day Trip is one of the most popular tours in Moshi Tanzania. You will have the chance to experience the beauty and wonder of the Materuni Waterfalls, the lush greenery of the Kilimanjaro forest, and the unique culture of the Chaga people. After a sumptuous traditional lunch in a local Chagga homestead, you'll learn about processing coffee, the main cash crop of the area.
Organise your trip here for a Materuni waterfall tour. 
5. Visit the Maasai Tribe
As you explore the diverse cultural experiences on the list of the 10 "bestThings to Do in Moshi Tanzania," immersing yourself in a Maasai tribe tour is an absolute must. mbark on an enlightening journey as you interact with the Maasai community, learn about their ancient rituals, and gain insights into their sustainable practices. Engage in authentic cultural exchanges, witness captivating dances, and admire their exquisite beadwork and craftsmanship.
Here if you are interested in meeting the Massai tribe, find out more here. 
If you need to get away from the hustle and bustle of Moshi, you need to go to Lake Chala, a peaceful spot at which to enjoy a walk in nature. Lake Chala is a crater lake located on the border between Tanzania and Kenya, and is known for its beautiful colors which vary depending on the season. It's around 1.5 hours away from Moshi and a great spot for hiking, kayaking, and fishing. Swimming is currently prohibited, but it's still a lovely place to escape and enjoy nature. A tour of the nearby Marangu village can also be combined with a visit to Lake Chala.
7. Go shopping at the Moshi Market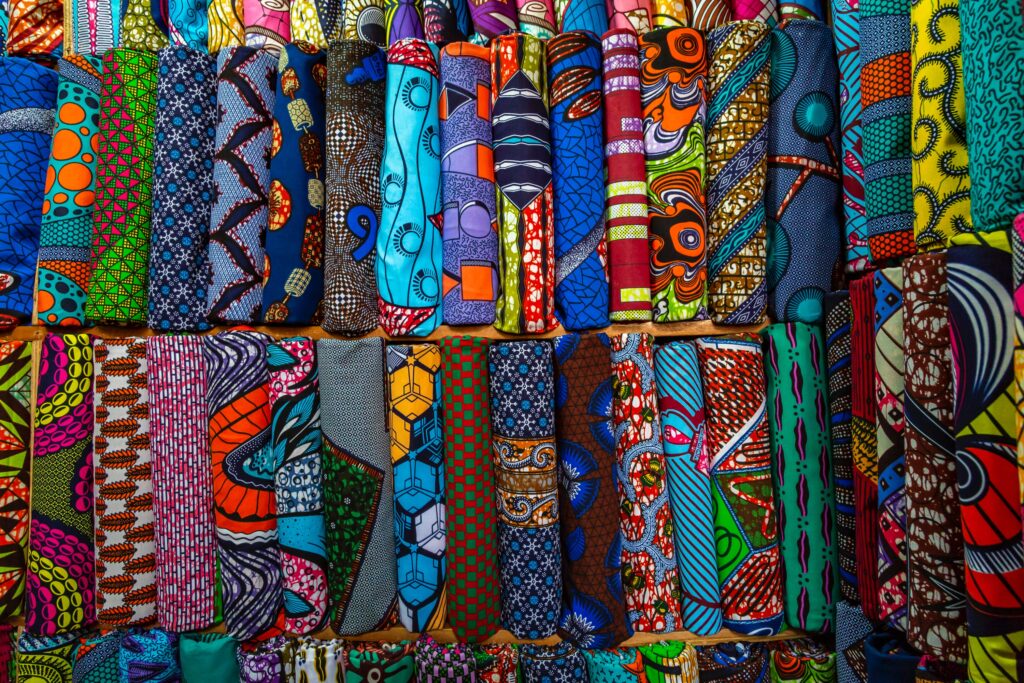 When traveling, one of the most exciting parts is finding a special memento to remind you of a particular place. In Tanzania, known for its talented artists, there are plenty of options for buying souvenirs. Blue Zebra and Chui's Trading Limited are two of the best shops to visit. Blue Zebra offers hand-built handbags, toys, and local clothes, while Chui's Trading Limited has artisan products, local fabrics, and souvenir T-shirts. Don't limit yourself to these two shops, though, as there are other artisan shops worth considering. Just keep in mind that hotel souvenir shops can be quite expensive.
8. Explore the Rau Forest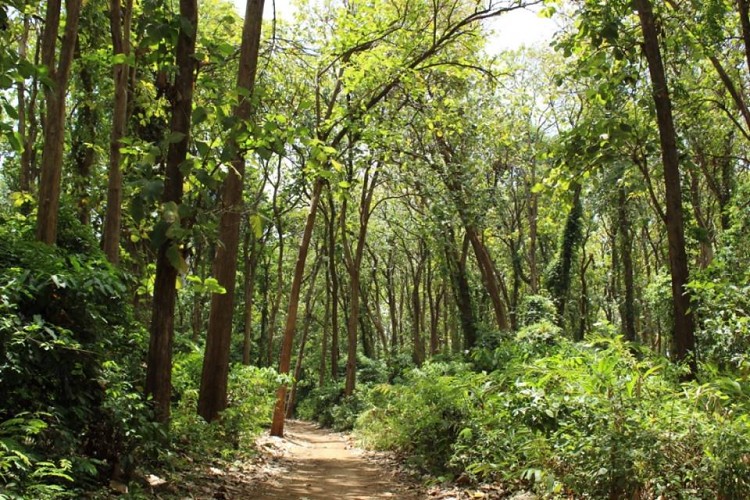 This forest is home to a variety of wildlife, including monkeys, birds, and butterflies. There are also several hiking trails in the forest, so you can explore at your own pace. Our tour operator can arrange a guided hike in the Rau Forest, including transportation, lunch, and entry fees.
9. Enjoy the Local Restaurants
Despite its small size, Moshi offers a delightful array of dining options that won't disappoint. Whether you're craving Italian, Indian, Asian cuisine, or other continental dishes, you'll find countless restaurants both within and outside the town center to satisfy your culinary desires. Indulge in the vibrant flavors of local cuisine while exploring the 10 Best things to do in Moshi, Tanzania
Tanzanians have a particular fondness for meat, and meat lovers will be pleased with the abundant options available. However, vegetarians need not worry, as most eateries are accommodating and willing to make special arrangements to cater to their dietary preferences.
Here are some recommendations for restaurants and cafes in Moshi:
Union Cafe: A great spot for breakfast, lunch or dinner with a varied menu of local and international dishes.

Indoitaliano: As the name suggests, this restaurant serves a fusion of Indian and Italian cuisine. The pizzas are particularly good.

Taja mahal : Awesome place to try local food, tastiest food and great variety. Central to all the markets in town.

Blue Heron: This is a cafe and restaurant with a relaxed atmosphere and good coffee. They also serve breakfast, lunch and dinner.

La Cucina: This Italian restaurant serves homemade pasta and pizza. The outdoor seating area is perfect for a romantic dinner.

Nakupenda Cafe: This cafe serves fresh juices, smoothies and light meals. The outdoor seating area has a nice view of Kilimanjaro.

Blossoms cafe: This is a cozy cafe with a selection of coffee, tea and baked goods. It's a great place to relax and read a book.

Kudu Bar & Grill: This restaurant serves grilled meats, burgers and salads. They also have a nice selection of cocktails.
10. Makoa Farm, Kilimanjaro Animal Crew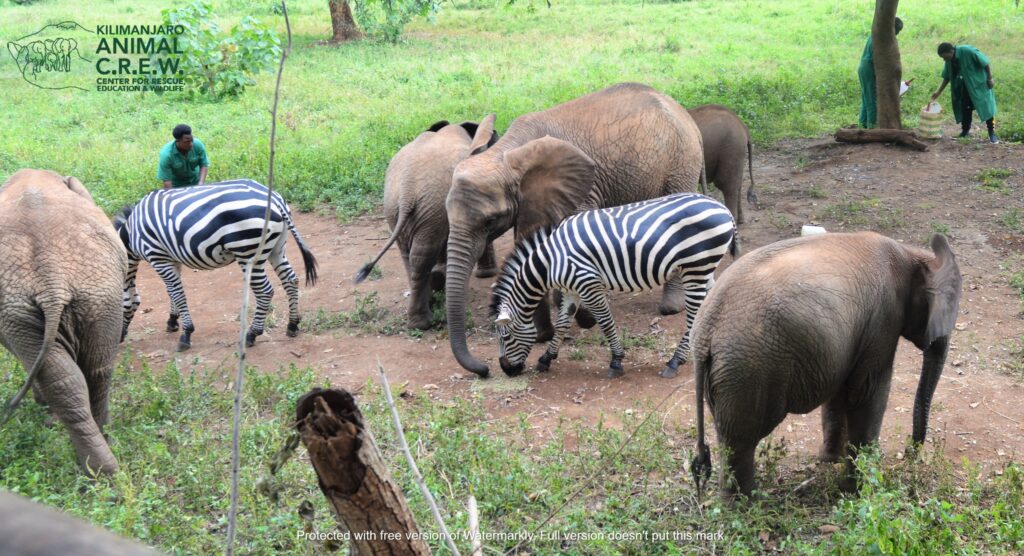 Makoa Farm sounds like an excellent place to visit for animal lovers and those interested in conservation. Horse riding day trips are offered on the farm and in Arusha National Park, as well as multi-day trips in the area and beyond.
One of the highlights of Makoa Farm is the Kilimanjaro Animal CREW, which is a center for the rescue, education, and rehabilitation of wildlife in Tanzania. Visitors can walk with monkeys and meet other animals that have been nursed back to health after being injured or orphaned.
Other Things to do in Moshi Tanzania
Visit the Marangu Village, located at the foot of Mount Kilimanjaro
Visit Tarangire National Park for a day trip
Become a Volunteer 
Play Golf at the Moshi Club
Relax at Lala Salama Spa
Run the Kilimanjaro marathon
Visit the Soweto Memorial Market
Hire a Bike of Motorcycle for a town tour
Learn Swahili
More information about visiting Moshi Tanzania
How to reach Moshi town ?
To reach the beautiful town of Moshi, there are several transportation options available. The most convenient way is to take a flight to Kilimanjaro Airport, with a stopover in Dar es Salaam. From Kilimanjaro Airport, you can easily hire a taxi or arrange for your tour operator to pick you up and transfer you to Moshi.
Alternatively, there are direct flights available from Masai Mara and Nairobi to Moshi, providing a more direct route for those coming from Kenya. These flights can save you time and offer a seamless journey to your destination.
If you prefer overland travel and want to immerse yourself in the unique African countryside, you can also opt for road transport. However, it's important to note that this mode of travel can be tiresome and requires longer driving hours. Road trips from Dar es Salaam, Nairobi, Kampala, and Arusha to Moshi are possible, but they are more suitable for travelers on a budget or those seeking an adventurous experience.
For long-distance road travel, buses are the recommended option. Several reputable companies, such as Dar Express, operate quality vehicles for comfortable journeys. If possible, consider booking first-class tickets to enhance your travel experience.
How to move around Moshi town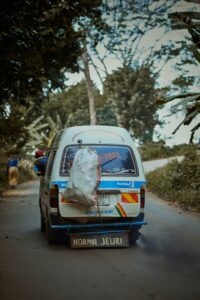 Once you're in Moshi, there are various transportation options to help you move around the town. The most popular and affordable means of transport are local minibuses called Daladalas. These minibuses can accommodate around 30 people and are a common way to reach nearby villages like Marangu and Machame. To catch a Daladala, head to the main parking area and listen for the conductors calling out the direction they're heading. Daladalas are a great way to immerse yourself in the local atmosphere and interact with the community.
For a more private and personalized experience, you can hire a taxi, use a boda boda (motorcycle taxi), or seek assistance from a tour operator. When using a boda boda, always ensure you have a helmet for your safety. It's important to check the mechanical condition of the vehicle, whether it's a boda boda, Daladala, or taxi, before paying or getting on board. Keep in mind that outside the city center, it's essential to stay vigilant, as a few riders may engage in theft.
For backpackers budget
We travel hostel : Best place to stay in moshi if you are on a budget. Most secure and clean hostel in Moshi Town, very near the bus station. Most backapacker stay there before climbing mount Kilimanjaro.
Rafiki Backpackers: Good hostel near town, with a great view and a good place to meet other backpackers.
For mid and premium range 
Kili Wonders: Amazing modern hotel with a nice pool, good food and comfy beds. The rooftop bar has great views of Kilimanjaro. 
Pink Flamingo: Perhaps one of the most beautiful and best hotel in the whole town of Moshi. 
Kaliwa Lodge: If you planning to hike kili for a day or have the full hike its the best palce to stay. It is 10 miles from Moshi town, but set in a lush forest on Machame Road, with great views of the Weru Weru Rift and Mount Kilimanjaro. 
We hope you enjoyed this list of the 10 best things to do in Moshi Tanzania !